Want to get out there and spread the word about #MatExp?
Order some flyers and stickers! They're the ones we used at NHS Expo, as per the image above.
I created the artwork and ordered the flyers and stickers through Instantprint. You can contact them on 0191 2727 327 or email office@instantprint.co.uk, quoting reference number 1708648. They will source the artwork for you and liaise with you to make sure it is what you need. You just need to let them know how many you would like (and of course arrange payment!).
The flyer is A5 size, with this image on one side: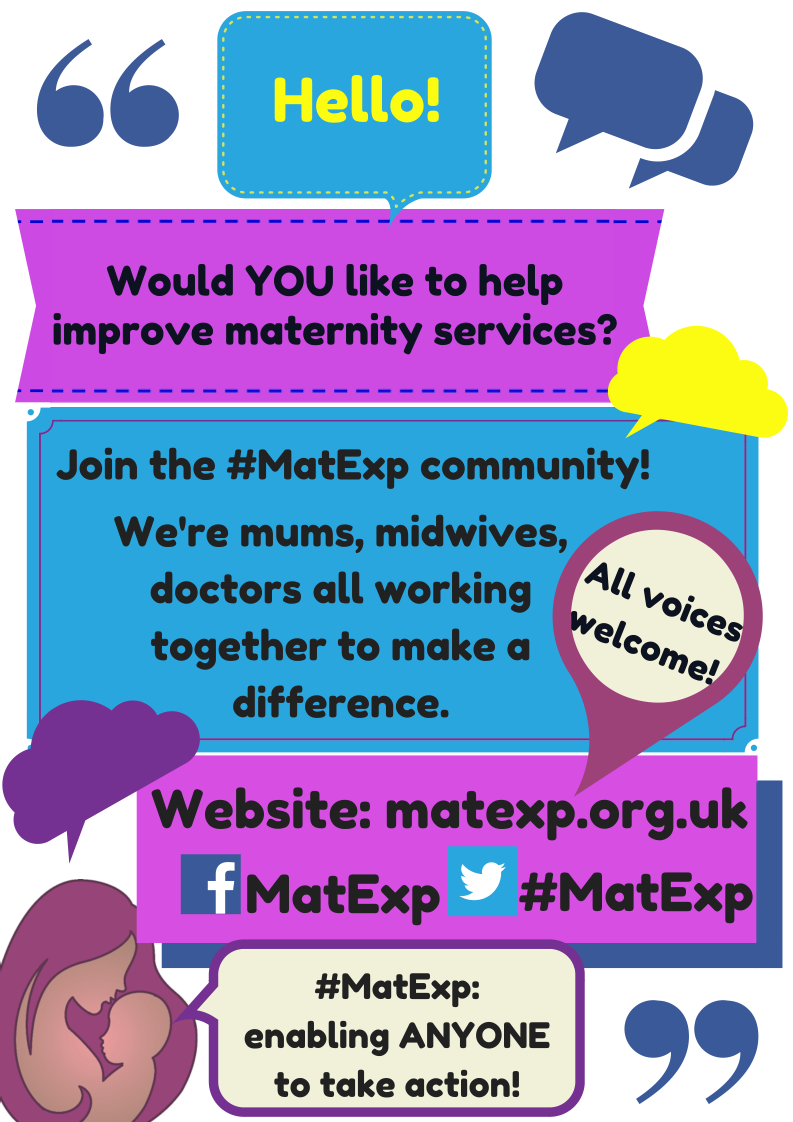 and the #MatExp logo on the reverse
The stickers say…