I was asked to do a talk to student midwives at Salford University this month on the topic of "Women's Voices" in maternity care.  As part of my presentation I included the voices of the midwives who work in maternity care, and a reminder that there are many other women for whom maternity care is their professional, as well as perhaps their personal, experience.  "Women's Voices" in maternity care should cover the midwives, obstetricians, health visitors, doulas who care for us, as well as the women giving birth.
So I decided to start a series of blog posts on "Women's Voices in #MatExp" from the point of view of those working in maternity, and this is the second of those.  This is Maddie McMahon's experience of being a doula.  Thank you so much to Maddie for agreeing to write for us.
You can read the first blog in the series here.  And yes, I will be doing a "Men's Voices in #MatExp" series too.  Because this campaign is about all voices.
Helen.x
*********************
Maddie McMahon is a doula, doula mentor, doula course leader and breastfeeding counsellor in Cambridge. She is also a member of the board of Doula UK. She supports women using the same hospital she, herself, gave birth in and has been a staunch supporter of that hospital ever since, sitting on the MSLC since 2004.
She is author of 'Why Doulas Matter', published by Pinter & Martin in 2015.
Find out more about doulas at http://www.doula.org.uk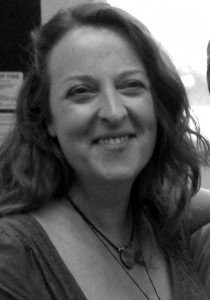 I have been a doula for 13 years and have supported hundreds of women, either before their birthing, during their labours or afterwards. I have been facilitating an initial doula preparation course since 2008 and have been mentoring doulas and intimately involved in the evolution of the doula community in Britain since early on in the history of Doula UK.
In all those years I have learned more about what a doula is not, than what a doula is. Every time I think I might have got a handle on the 'definition of a doula', my understanding and perception shifts again. The definitions that do the rounds on the internet can be shallow, to say the least and, at best, undermining and dismissive of the incredible talents and abilities that women bring to this role.
I see all sorts of women being called to serve the mothers of their communities. There are women, like me, who felt a gaping hole or a contrast in how the time of transition into motherhood can feel so very different with and without psycho-social support.
There are women who feel betrayed and let down by their health professionals. They may be fighting birth trauma or PTSD or just a deep sadness.
But there are also mothers joining the community now who have been supported by a doula themselves, feel ecstatic about their birth experience and have been inspired to pay it forward.
There are women who, despite all their protestations of loyalty to their careers, found that motherhood remade them, in a fundamental way, bringing them to a realisation that 'work' needs to fit around children, nurture our souls and service our communities if it is to be truly worthwhile.
Some come to the role from an academic direction. They are incredibly bright PhD students or researchers, for example. They are interested in motherhood from a sociological, anthropological, political, psychological or philosophical standpoint. They may be activists or campaigners.
Then there are the Human Rights doulas, the ones interested in things like consent, maternal rights and responsibilities. They may have worked in sex and relationship education, or in women's advocacy or legal settings.
Related, are the doulas who come to the work through their work with social services, or other support of vulnerable or hard-to-reach groups. I know many doulas who started off working with Birth Companions, working with women in prison, or as Homestart volunteers, in teenage pregnancy units, or are Maternity Support Workers..
And there are those who see birth as merely one step on a female journey, all of which deserve emotional and practical support. They support their community of women through menarche, marriage and divorce, abortion and baby loss, birth, breastfeeding and beyond, right up to menopause and sometimes doula families through the last and ultimate transition – death.. They are the white witches, the humanists and the pagans, the searchers for and creators of ritual and ceremony, the red tent facilitators, the women's circle founders…
The 'breastfeeding doulas', through their voluntary work as breastfeeding counsellors, come to see that the challenges women face initiating and maintaining breastfeeding are often down to wider social and familial pressures. They begin to see these pressures and understand that, much as we can suggest to women to go home, sit and enjoy nursing their newborn, it doesn't magically get the washing up done. The hour they can spend with women in the breastfeeding clinic doesn't give them the space and time to explore the social attitudes that invisibly pressurise them to supplement with formula, or sleep train, or help their partner take a more active interest in the baby.
Related are the 'babywearing doulas' and the nanny and childminder doulas who, again, have come to the work through close contact with new mothers…who have seen close up that mothers of newborns need a particular type of peer support that the doula ethos perfectly encompasses – that time, and space we can give. That unconditional listening ear. That ability to help a mother access and trust her own mothering instincts. The way a doula supports a mother to do the mothering, and supports the partner/father too to step up and find his skills and abilities as a parent. The doula way of somehow 'de-medicalising' motherhood.
And lastly, but certainly not least there are the midwives. Some are retiring. Some have been out of the midwifery loop for a while and are choosing between a return to practice course or the doula route. Others are, quite literally and very sadly, at the end of their tether with the NHS and the constraints it places on midwives and mothers. They often feel like they can't practice in the way they would so love to; supporting women through the whole journey. Continuity of care, pressure to follow guidelines and management that pays mere lip service to issues like individualised care, consent and compassionate care, have driven them to throw in the towel.
As you can see, many of these women might be bringing baggage to the role. They may well have conscious or unconscious axes to to grind. It is through doing a doula course that we aim to create a safe space to process and contain this baggage, to become conscious of our worldview and how it might create the version we see of the world. We begin to practice ways to bring ourselves back to the women and families we serve, to see the world through their eyes and to therefore support them unconditionally and without judgement. Because it is this lack of an agenda, a lack of micro-managing guidelines and regulations that allow families to relax into our presence and for doulas to become a trusted part of the family.
All experienced doulas know that we are, in some respects, extremely lucky. We revel in the luxury of not having to follow guidelines, merely supported by the philosophy and Code of Conduct that our community has created for itself. We are free to build deep and abiding relationships with women, their partners and their children. We get to listen to her deepest fears and anxieties, support her to find solutions to her practical challenges and gain a deep understanding of her desires for this birth and beyond. We never, ever make the mistake of assuming that women might hold the experience of childbirth above the safety of themselves and their babies. Every working day teaches us that this idea is ludicrous. We see the birth trauma, the family dynamics, the physical and mental challenges that explain a woman's choices. Really, really close up, it all, always, makes sense.
So, we have this deep, vital knowledge of a woman and why she wants what she wants. We have seen her do her research, read studies, talk to professionals, lay/peer supporters, friends and family. She has worked it through in her mind and her heart. She understands the risks and benefits of the choices she is making. We walk with her on this journey, every step of the way. So, when that journey gets to the point where we might be sharing a space with midwives or obstetricians, we have to seamlessly move from being a team of 2 or 3 and move aside in a loving way to bring these professionals into the circle so that we can create a loving circle around the woman.
That dance can go in a number of different directions, depending on the circumstances. There are some common challenges that can prevent good relations between doulas and staff in the birth room. One of them is possessiveness on the part of the doula. It's wrong, and egotistical and something that shrivels as she gets more experienced, but I do think we can be forgiven, just a little bit, for thinking that we know better than the maternity staff what the woman wants and needs. It can make us a little defensive when they appear not to have read her birth wishes. It can make us a little grumpy when someone comes into an atmosphere that we have set up according to her wishes and switch on the lights and start talking loudly.
Perhaps we aren't always super-skilled at handling those kinds of interactions. And perhaps there is more going in underneath those interactions than we doulas are sometimes aware of. If I ask if it's possible for us to find a floor mat for a labouring woman, and that midwife has just been having a conversation with a colleague about doulas and how we have a 'natural birth and all costs' agenda, she may read more into my request than I intended.
If a VBAC couple ask a doula to tell the midwife they don't want continuous monitoring, how can that be handled? The midwife may not know that they have done their research antenatally and made an informed decision. She may wonder who the hell this doula is, who appears to be talking for the couple. How does a midwife know that these parents aren't being coerced or persuaded into a course of action without understanding all the possible ramifications? How does that midwife know she will be supported by her colleagues to support this 'off-piste' decision?
Sometimes we are aware that there is an underlying atmosphere in the room based on these myths and misunderstandings about a doula's role. Most of us have realised that it's common for midwives to think that all doulas are frustrated, wanna-be midwives. Some think we meet the clients for the first time when they are in labour. Many think we are making an inordinate amount of money. Some see the intimate connection we have with the couple and are forced to contemplate why they, themselves were drawn to birthwork in the first place and how it hasn't quite turned out the way they longed for.
Other times, when a member of the obstetric staff is in the room, the presence of a doula can wrong-foot and confuddle them no end. They are talking to a couple, counselling them through their options, and they suddenly turn to the anonymous, unnoticed woman in the corner, and ask her what she thinks. Even more confusingly, sometimes she asks a question that sounds surprisingly knowledgeable, or asks the couple if they need anymore information about the risks and benefits, or wonders whether there is an option to do nothing at all. She may suggest a few minutes of alone time to think and usher everyone out of the room. The woman they assumed to be Auntie Doris, is suddenly orchestrating the situation somewhat. Unsettling to say the least. Worrying, perhaps, and possibly anger-inducing.
After the baby is born and a community midwife or Health Visitor visits, it can be hard for her, in the time allowed for the visit, to get a real handle on who this woman is who appears to know her way around the kitchen and hangs around in the same room for the duration of the visit. Can the mother talk freely in front of her? Is the doula giving out of date or wrong baby care or breastfeeding advice? These concerns remain unsaid, but can prevent a real human connection.
We know that sometimes, both doulas and staff bring baggage, myths and ignorance of each other's roles into the birth room. And most of the time, it is our communication skills, or lack on them, that prevent a deeper affinity and closer working practices developing.
All those talented women, with enormous hearts and the energy to support birth, whether they are clinical or lay, deserve to have the love and support of each other. We all have a massive amount to give.
Doulas are responsible for some of the most positive support networks in recent times: The Positive Birth Movement (PBM), Birthrights, the VBAC and Birth Choices support groups, social media support, breastfeeding support to name but a few. When those support networks work most beautifully is when lay women and midwives work together as equals, loving and respecting the complementary threads we each bring to the work. By working alongside each other, we both learn and grow, for the benefit of the mothers we support.
These communities we build, the rituals we rebirth – these are the special and truly valuable aspects of the doula movement. Perhaps now is the time to validate this grassroots work and build on the models we have set up, that are clearly spectacularly successful! 170 PBM groups in the UK alone. 40,000 followers of Dispelling Breastfeeding Myths on Facebook, 10,000 followers of Birthrights. Community support and advocacy is clearly needed – in fact women are hungry for it. And a lot of this community-building work is about supporting health professionals too. Many doulas work to provide community support to their local student midwives, or welcome community midwives to their mother-support groups. We raise money for our local hospitals, sit on MSLCs, try to raise awareness of the challenges facing maternity services, even march alongside them, with placards raised.
We like to think of the mother, at the centre, as the sun, with her supporters orbiting around her in elliptical trajectories. Sometimes the midwife moves in closer, sometimes the doula or the doctor. We move further away to make space, to allow the mother room to make decisions and find her own answers. We move in closer when she needs physical or emotional support. We recognise each other's skills and talents and make way for each gift to be bestowed with love and appropriacy.
When we all work more closely together, we see for ourselves how much the doula philosophy of information without agenda, unconditional emotional support and listening without giving advice have a tangible effect on outcomes – not just in birth statistics but on the mother's state of mind and her emotional and physical ability to mother her infant.
Many doulas know that some of us could learn a little more humbleness from midwives and Obs and understand a little more quite how challenging, heart-breaking and downright soul destroying their work can be sometimes. And perhaps they could learn a little from us – about compassionate listening and keeping care woman-centred, tailored to her personality, preferences and anxieties. They could learn how our depth of relationship with a family may give us insights they don't have, and not to feel defensive about that, or jealous.
So how can be build better understanding and cooperative working practices?
We see a lot of wonderful stuff going on already: doulas being asked to meet and speak with student midwives, so that they learn about our role from the beginning. It would be good if this were extended to student doctors too.
Some doula preparation courses will allow midwives and student midwives to sit in, for free – to get a taste of the doula community and an in-depth understanding of the many variations of the doula role.
Many doulas sit on MSLCs and Labour Ward Forums, which is a great way for us to share stories and client experiences and to learn more about the workings of the service and the challenges it faces. Mutual empathy is often very effectively built this way. It can work even better when the staff come out to sit in our forums – to visit our pregnancy support, breastfeeding and parenting support groups.
Social media is one way forward. The relationships and mutual respect between doulas and midwives has blossomed since we have begun to get to know each other on Facebook and twitter. We can really help each other – doulas helping the campaign to spread the knowledge of Optimal Cord Clamping springs to mind, or spreading understanding and therefore driving consumer demand for the 'gentle' or 'woman-centred' caesarean and 'seeding the microbiome'. We are also able to provide each other with emotional support online and these friendships sometimes benefit mothers in very tangible, 'I know exactly the right person for you to talk to' kind of way.
We'd like to see us working together to create more models that provide psycho-social support for more vulnerable and hard-to-reach groups. That 14 year old girl may well have a wonderful specialist midwife to support her, and perhaps the young parents group at the local children's centre to tap into. But wouldn't it be wonderful to find out whether any of the local doulas have experience in this area or were young mothers themselves? Sometimes someone coming along who isn't wearing a badge or a uniform, can make all the difference.
What about those women who ask for elective c-sections with no clinical indication? How many units have specialist counselling services for tokophobia or birth trauma? How many doctors or midwives suggest to women that a bit of peer support might help? Signposting to 'patient support groups' can make all the difference, as many women's accounts of the effect of other mother's positive stories attest.
There are doulas who have experience of working with women in prison, doulas who are also clinical psychologists, doulas who work exclusively with young mothers, or who work closely with Social Services or Homestart. There are doulas who have a lot of experience building rapport and trust with women who are suffering huge anxiety, and doulas who work with women with particular conditions, like Hyperemesis. There are doulas who specialise in breastfeeding support and who are also Breastfeeding Counsellors or IBCLCs.
Some of us receive direct referrals from maternity staff. Some don't. Some hospitals have built formal, cooperative models that incorporate doulas, in a voluntary or paid capacity, into the system in some way. Sharing best practice, spreading ideas, building on the successes and working sustainability, mutual knowledge sharing and auditing into the processes seems to us to be the way forward.
Given that doula support appears to have a growing body of evidence to suggest we can increase normal birth rates, minimise cesarean sections and save the NHS money, it is surely time to begin to formalise our partnerships.
So if you are a health professional, why not resolve to find out about the doulas in your area? Perhaps invite them for a cup of tea – they'll bring the cake.